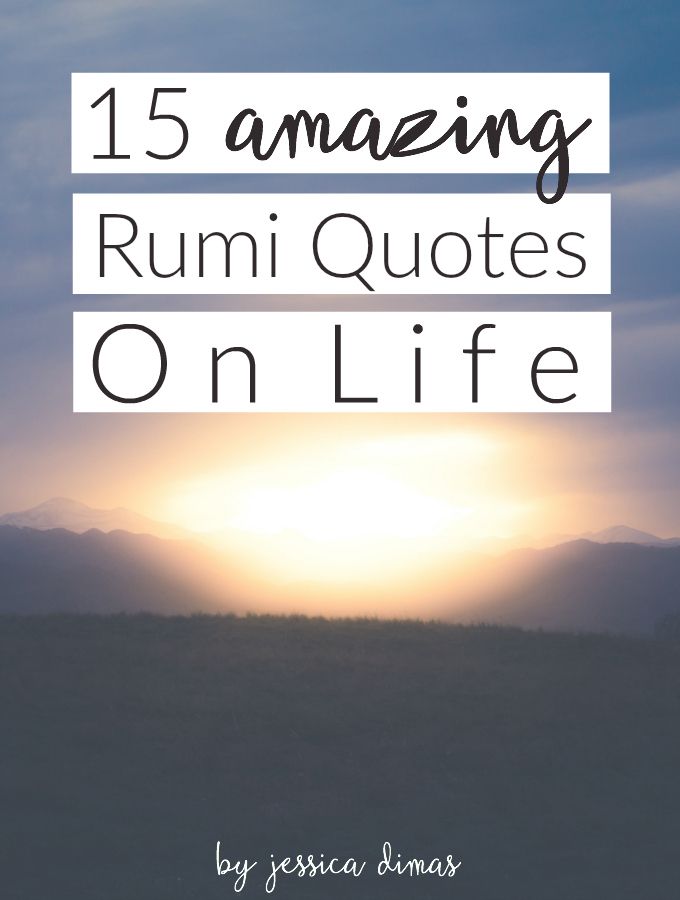 Rumi, according to Wikipedia, "was a 13th-century Persian poet, jurist, Islamic scholar, theologian, and Sufi mystic." I am in love with quotes and poems from Rumi because they always make sense, they inspire me, and they encourage me to be more brave. Here are 15 life lessons we can learn from Rumi.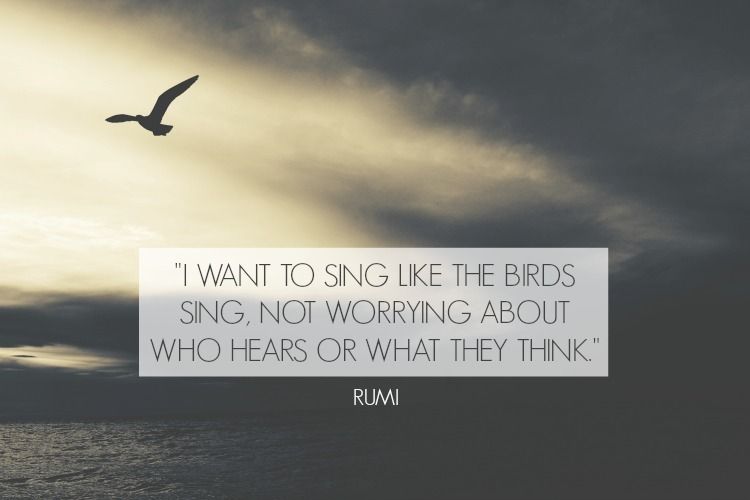 1. "I want to sing like the birds sing, not worrying about who hears or what they think."
Life lesson – Follow what your heart desires, even if it seems impossible, and don't worry about what anyone else thinks. You wouldn't have the dream if it wasn't meant for you to have.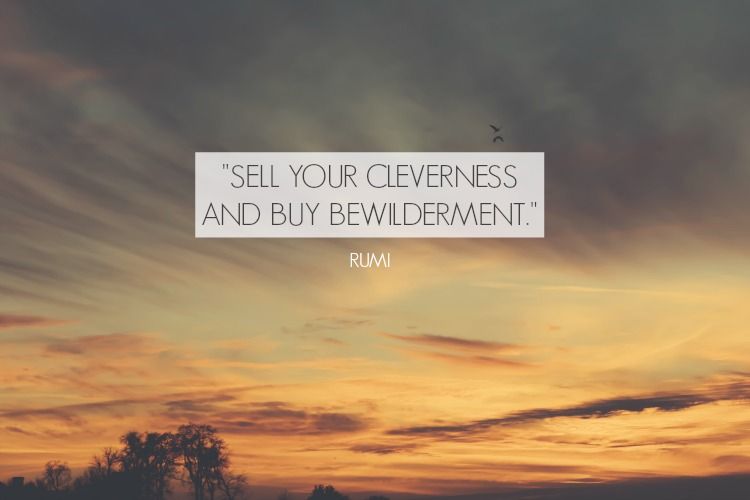 2. "Sell your cleverness and buy bewilderment."
Life lesson – let go of your rational, cynical, logical, calculated mind and let the Universe surprise you; find the beauty and magic all around you.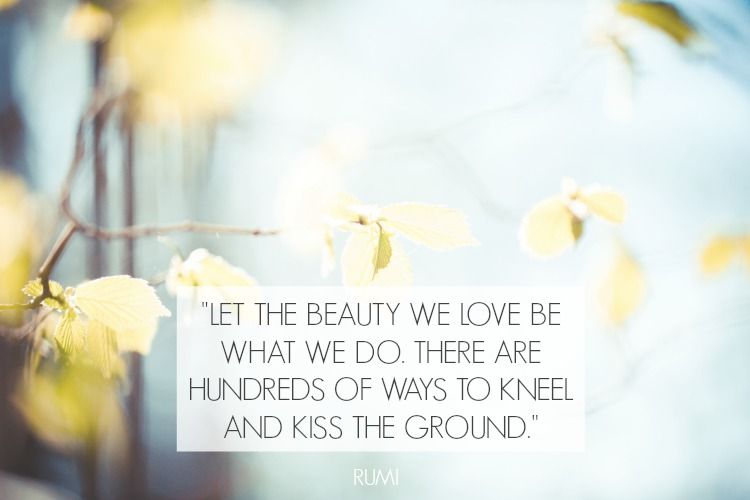 3. "Let the beauty we love be what we do. There are hundreds of ways to kneel and kiss the ground."
Life lesson – do things that bring you joy; there are hundreds of ways to find joy and connect with your inner self/God/the Universe.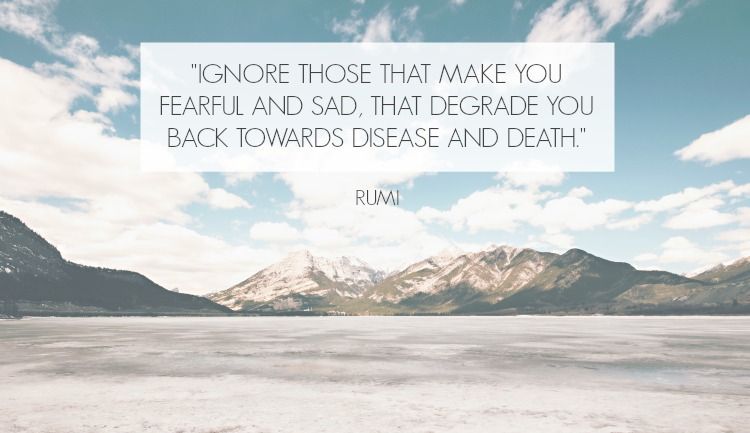 4. "Ignore those that make you fearful and sad, that degrade you back towards disease and death."
Life lesson – don't keep company with those who drag you down and encourage you to see the negative in life. Don't inundate yourself with news from mainstream media that puts worry, sadness, or fear in your heart. Find people and things that uplift you, encourage you, and inspire you to move forward.
5. "Stop acting so small. You are the universe in ecstatic motion."
Life lesson – stop thinking low of yourself, you are so much more than you can ever imagine. You are a part of the Universe, the hands of God, love in physical form; you came here to create, learn, teach, and experience the highest of joys.
6. "There is a candle in your heart, ready to be kindled. There is a void in your soul, ready to be filled. You feel it, don't you?"
Life lesson – you have a passion and a purpose, and your purpose is what you want it to be. When you aren't doing anything that fills you with passion or purpose, you feel lost. Find and make your joy. You are meant for more.
7. "You were born with wings, why prefer to crawl through life?"
Life lesson – joy, love, and abundance are your birthright. Why choose for life to be hard?
8. "Be grateful for whoever comes, because each has been sent as a guide from beyond."
Life lesson – be grateful for every person who has come into your life, because they have left you a better person for it and taught you an invaluable lesson, no matter what the experience.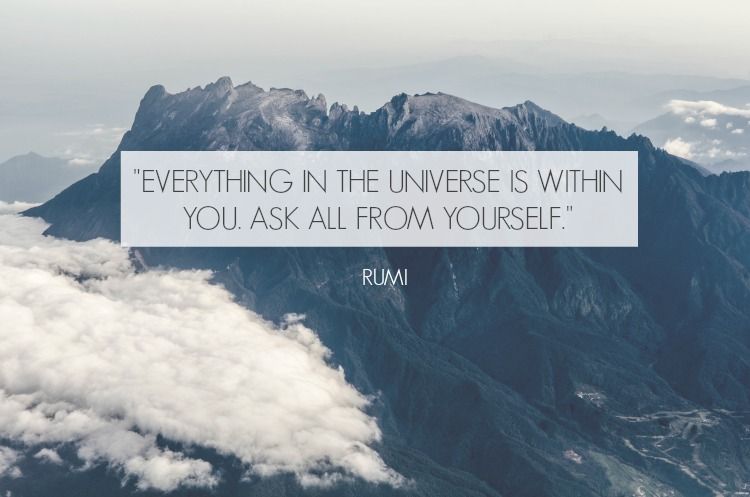 9. "Every in the universe is within you. Ask all from yourself."
Life lesson – there is nothing you can't be, do, or have; you (your beliefs and expectations) are the only one who holds yourself back. You have everything inside you that you need, you just have to be brave enough to ask for it.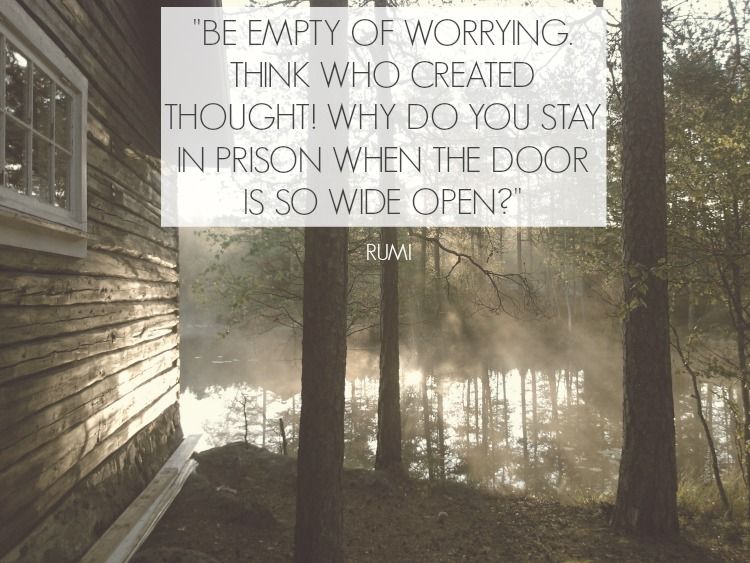 10. "Be empty of worrying. Think who created thought! Why do you stay in prison when the door is so wide open?"
Life lesson – your thoughts create your perception of reality. What you believe is what you experience and see on a daily basis. Why limit yourself when you could have so much more?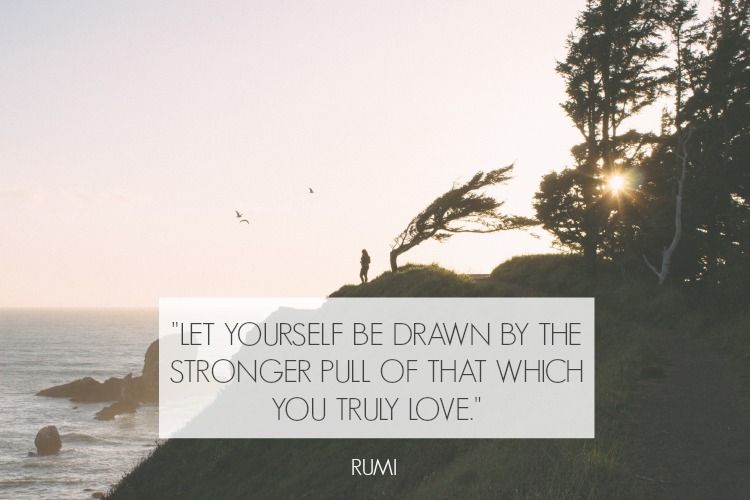 11. "Let yourself be drawn by the stronger pull of that which you truly love."
Life lesson – do the things that fill you with passion and joy. Your life will change in unimaginable ways when you "follow your bliss."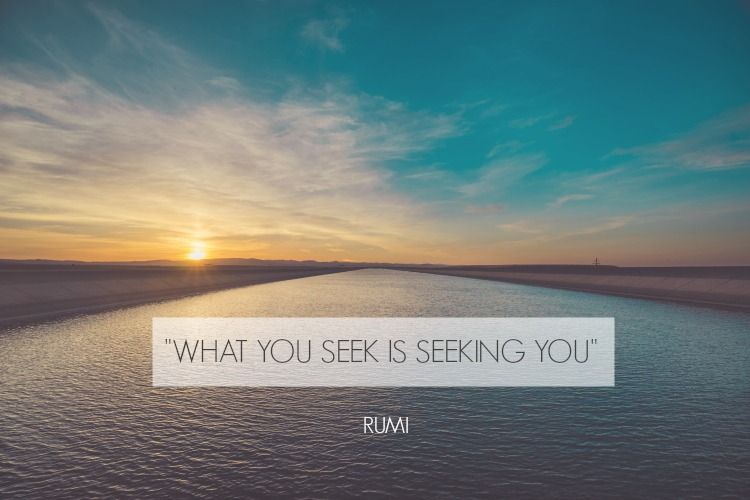 12. "What you seek is seeking you."
Life lesson – what you ask for and look for, you are attracting. Make sure to ask and look for the best and remember that for as long as you hold your attention to it, it's coming closer to manifestation.
13. "The wound is the place where the light enters you."
Life lesson – what has hurt you has also brought you knowledge, awareness, and strength. Every experience, good or bad, leaves you a better person than you were before.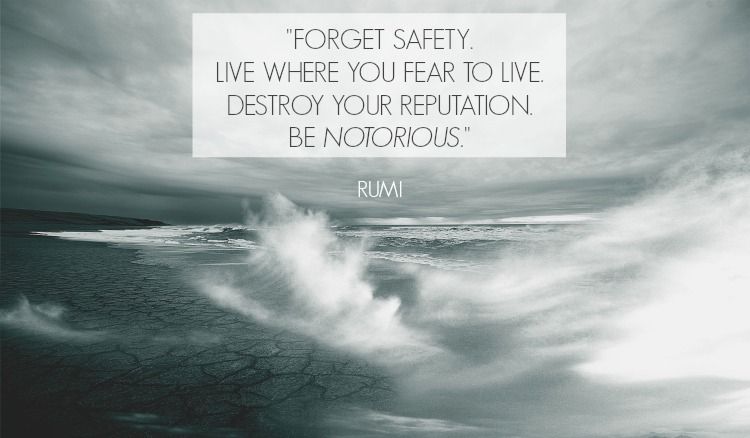 14. "Forget safety. Life where you fear to live. Destroy your reputation. Be notorious."
Life lesson – don't live the life you think you are supposed to live, according to others' rules and beliefs. Do things out of the ordinary. Invent new ways. Be brave and fearless. Don't be afraid to not follow the crowd.
15. "Yesterday I was so clever, so I wanted to change the world. Today I am wise, so I am changing myself."
Life lesson – what you see going on around you in the outside world is the creation of others' realities. You have no responsibility or control over their creations. The best way to spend your time and energy is bettering yourself without judging what you see going on around you. Create the life you want and in doing so, you will help the world and others around you.
Do you love Rumi just as much as I do?
---
Jessica Dimas is the author of Anything Can Be: A Reference Guide for Applying the Law of Attraction. Connect with her on Facebook and Instagram for more inspiration and updates.
SaveSave
I'm an advocate for self-love, discovery, and looking up at the stars to remember how vast it all is. I believe in the power of your mind, the power of self-care and the power of believing in the unseen. There is so much more to the story that we are just beginning to understand.
Latest posts by Jessica Dimas (see all)