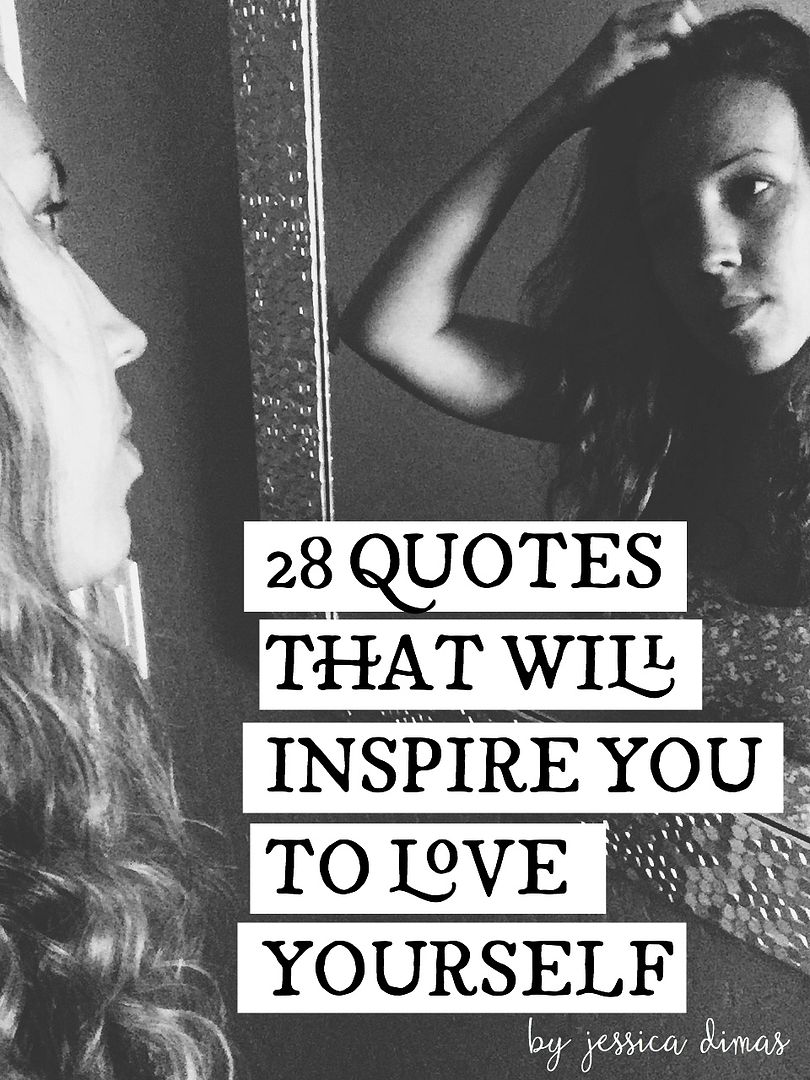 Your journey to fully loving and accepting everything that you are will be the most profound and rewarding experience of your life. Life is too short to be anything other than what you are. You came here for a reason, and it wasn't to waste your time playing small. Here are some of my favorite quotes on self-love, I hope they spark something inside you like they did for me.
---
1. Don't let your mind bully your body. – Unknown
2. You're a human being, you live once, and life is wonderful, so eat the damn red velvet cupcake. – Emma Stone
3. You are worth more than a waistline. You are worth more than beer bottles displayed like drunken artifacts. You are worth more than any naked body could proclaim in the shadows. More than a man's whim or your father's mistake. You are no less valuable as a size 16 than a size 4. You are no less valuable as a 32a than a 36c. – Mary lambert
4. What is this drive to be thinner, prettier, better dressed other? Who exactly is this other and what does she look like beyond the jacket she's wearing or the food she's not eating? What might we be doing, thinking, feeling about if we didn't think about body image, ever? – Caroline Knapp
6. To all the girls that think you're ugly because you're not a size 0, you're the beautiful one. It's society who's ugly. – Marilyn Monroe
7. Just be yourself. Let people see the real, imperfect, flawed, quirky, weird, beautiful, and magical person that you are. – Unknown
8. In a society that profits from your self-doubt, liking yourself is a rebellious act. – Unknown
9. You are imperfect, permanently and inevitably flawed. And you are beautiful. – Amy Bloom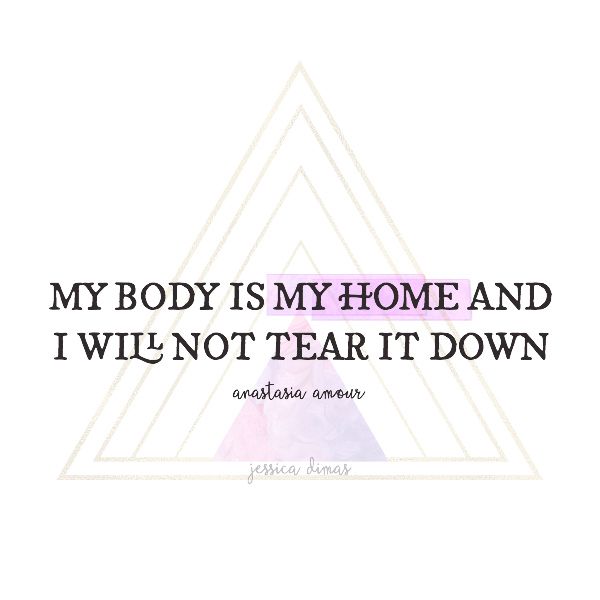 11. My body will take on many shapes in my lifetime. It is my character that matters most. – Unknown
12. And I said to my body, softly 'I want to be your friend.' It took a long breath and replied 'I have been waiting my whole life for this.' – Nayyirah Waheed
13. Losing weight is not your life's work, and counting calories is not the call of your soul. You surely are destined for something much greater, much bigger, than shedding 20 pounds or tallying calories. What would happen if, instead of worrying about what you had for breakfast, you focused instead on becoming exquisitely comfortable with who you are as a person? Instead of scrutinizing yourself in the mirror, looking for every bump and bulge, you turned your gaze inward? – Lisa Turner
15. A mother who radiates self-love and self-acceptance actually vaccinates her daughter against low self-esteem. – Naomi Wolf
16. Within my body are all the sacred places of the world, and the most profound pilgrimage I can ever make is within my own body. – Saraha
17. It's also helpful to realize that this very body that we have, that's sitting right here right now…with its aches and its pleasures…is exactly what we need to be fully human, fully awake, fully alive. – Pema Chodron
18. No diet can substitute for the wisdom of your body. – Brooke Castillo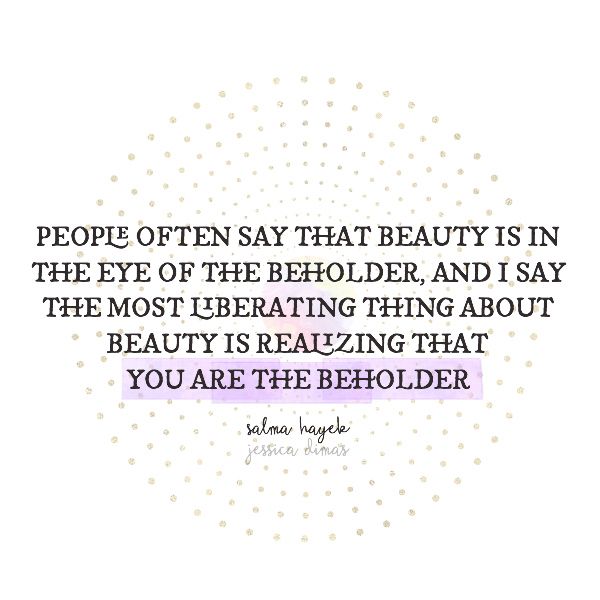 20. She held herself until the sobs of the child inside subsided entirely. I love you, she told herself. It will all be okay. – H. Raven Rose, Shadow Selves
21. Your body loves you. Your body works hard to keep you alive. – Lisa Consiglio Ryan
22. I'm excited about the ageing process. I'm more interested in women who aren't perfect. They're more compelling. – Emma Watson
23. How much time have I wasted on diets and what I look like? Take your time and your talent and figure out what you have to contribute to this world. And get over what the hell your butt looks like in those jeans! – America Ferreira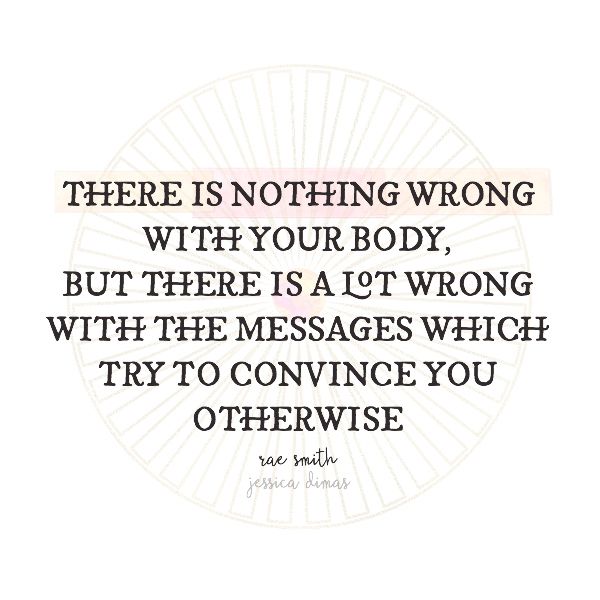 25. You are not a mistake. You are not a problem to be solved. But you won't discover this until you are willing to stop banging your head against the wall of shaming and caging and fearing yourself. – Geneen Roth
26. When you believe without knowing you believe that you are damaged at your core, you also believe that you need to hide that damage for anyone to love you. You walk around ashamed of being yourself. You try hard to make up for the way you look, walk, feel. Decisions are agonizing because if you, the person who makes the decision, is damaged, then how can you trust what you decide? You doubt your own impulses so you become masterful at looking outside yourself for comfort. You become an expert at finding experts and programs, at striving and trying hard and then harder to change yourself, but this process only reaffirms what you already believe about yourself — that your needs and choices cannot be trusted, and left to your own devices you are out of control. – Geneen Roth
27. Each individual woman's body demands to be accepted on its own terms. – Gloria Steinem
28. Real beauty isn't about symmetry or weight or makeup; it's about looking life right in the face and seeing all its magnificence reflected in your own. – Valerie Monroe
---
Jessica Dimas is the author of Sacred Self-Care for Moms Guide + Worksheet Bundle. Connect with her on Facebook and Instagram for more inspiration and updates.
SaveSave
SaveSave
I'm Jessica, the creator and author behind Dwell in Magic. My passion is sharing my love for the power of sacred self-care and the art of manifestation. When the two are combined, life is ABSOLUTELY magical.
Latest posts by Jessica Dimas (see all)